The features that you need to manage your bank account right from your home, are provided by the Canara net banking with all the banking features. With Canara bank Net Banking, you can make transactions online or payment of utility bills and managing all the banking from the mobile.
How to login to Canara Net Banking Account?
The following are the steps for login into your Canada net banking account:-
1. Open the official website of Canara bank. [Canara bank ki official website kholein]
2. Click on the button of LOGIN TO NET BANKING. [LOGIN TO NET BANKING ke button par click karien]
3.Fill the Canara net banking User ID along with the password of your account.[Apne account ke password ke saath apna User ID bharien]
4. Click on the SIGN IN button.[SIGN IN button par click karien]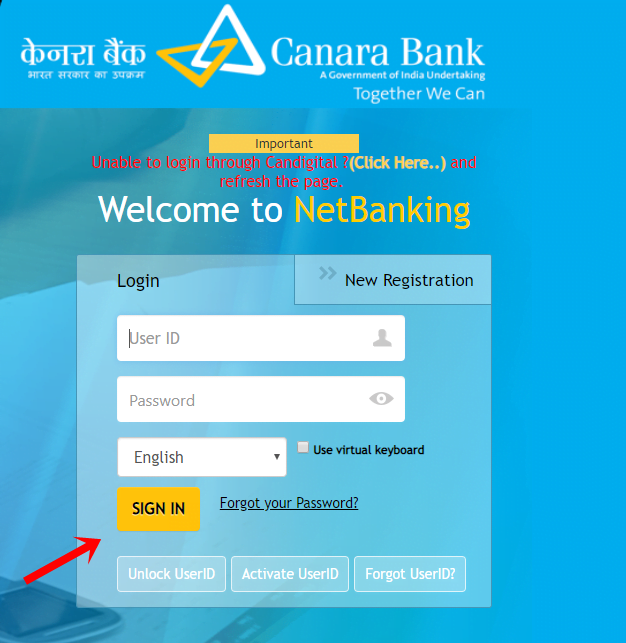 5.Now, you can log into your Canara net banking account. [ab, aap apne Canara net banking account me enter kar sakte hain]
How to reset Canara Net Banking Password?
These are the following steps for reset your Canara net banking Account password:-
1. Click on FORGET YOUR PASSWORD that is just side to the SIGN IN button, on the Canara net banking login page. [aap FORGET YOUR PASSWORD par click karien jo SIGN IN ke button ke barabar me hai]
2. You will be transferred to a new webpage. [apko ek naye webpage par pohcha diya jaayega]
3.Then, you have to enter all the required information which includes your User ID, Date of birth, Account type. [phir, apko sabhi zaruri jankari darj karani hog jisme aapki User ID, birth-date, account type shaamil hoga]
4. From the drop-down menu, choose the Method For Verification and authentication of account. [drop-down menu se, verification aur authentication ke liye method chuney]
5. After selecting the method of verification, you have to enter all the details of it. [verification ka method chunne ke baad, aapko eske sabhi details darj karne honge]
6. Now enter your Account number. [ab apna accoount number darj karien]
7. Enter the new password that you have choose and re-enter it for confirmation. [naya password darj karien jise aapne chuna hai aur confirm karne ke liye usse phir se darj karein]
8. Click on the button of SUBMIT to submit. [submit karne ke liye SUBMIT ke button par click karien]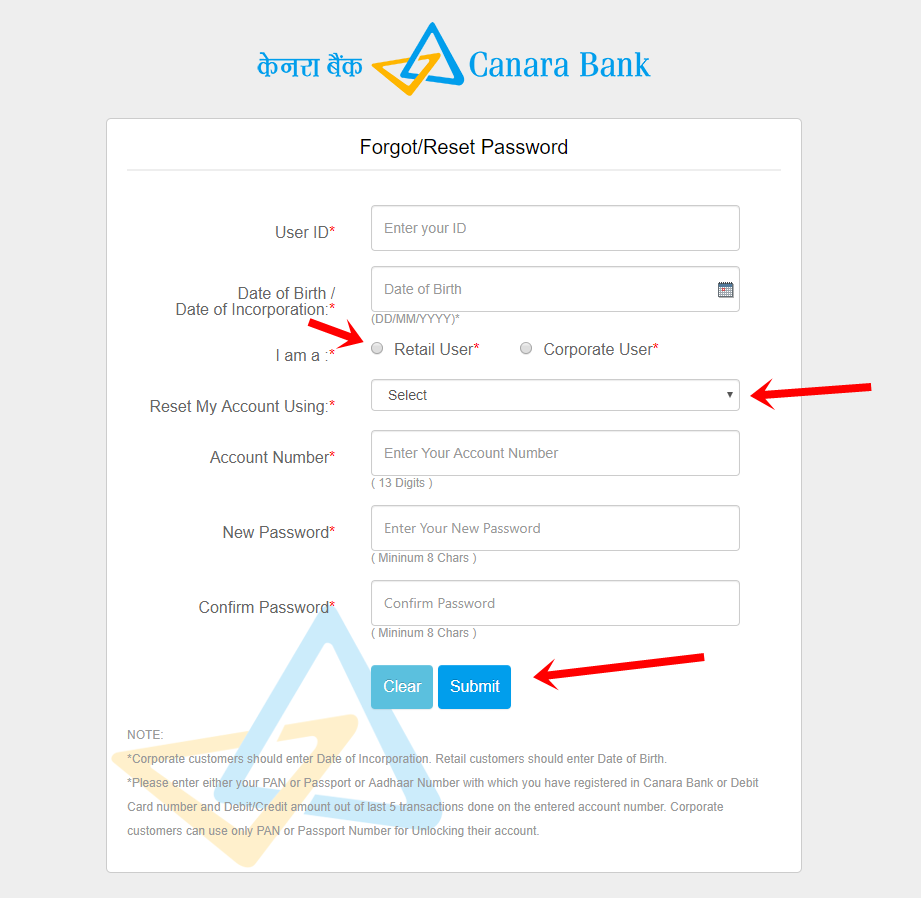 9. After entering all the details correctly then your password will be changes successfully.[sabhi details ko sahi se bharne ke baad aapka password safaltapurvak badal jaayega]
How to find out forgotten Canara Net Banking User ID?
The following are the steps to find out the forgotten User ID of Canara net banking:-
1. Click on the Forget User ID that is on the Canara net banking login page. [Canara net banking login page par Forget User ID par click karien]
2. You will be transferred to a new webpage. [apko ek naye webpage par pohcha diya jaayega]
3. Now, enter the customer ID of your Canara net banking account. [ab, aapne Canara net banking account ki User ID darj karein]
4. Enter the mobile number that is registered with your account. [wo mobile number darj karien jo aapke account se judha hua hai]
5. Click on the button of SUBMIT. [SUBMIT ke button par click karien]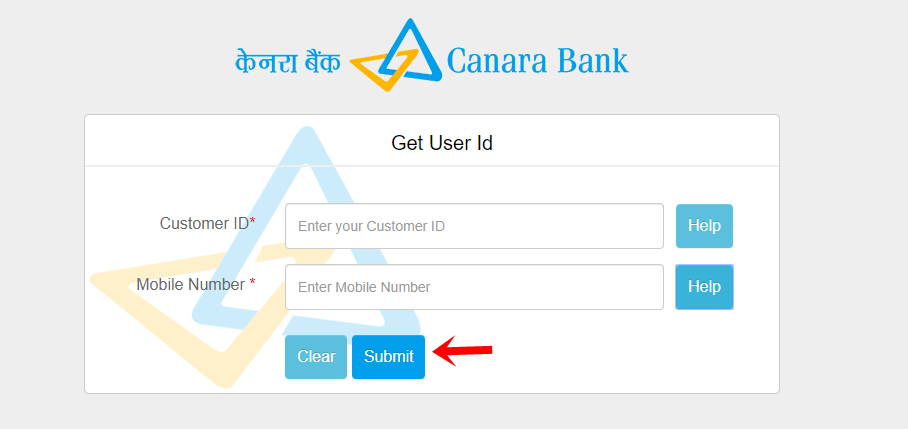 6.Now, your User ID will be displayed on the screen. [ab, apki User ID screen par nazar aayegi]